Custom Fitted Orthotics

Foot orthotics are custom-made inserts for your shoes designed to address various foot and lower-body conditions. The type of orthotics used varies based on patient needs, activities and health factors. Orthotics are often prescribed to accommodate various conditions such as plantar fasciitis (heel spurs), metatarsalgia and soft tissue degeneration. Foot orthotics can also assist in the care of lower body conditions like back pain, diabetic ulcers and knee problems.
It is important to remember that foot orthotics are one aspect of a treatment program and do not replace other forms of therapy.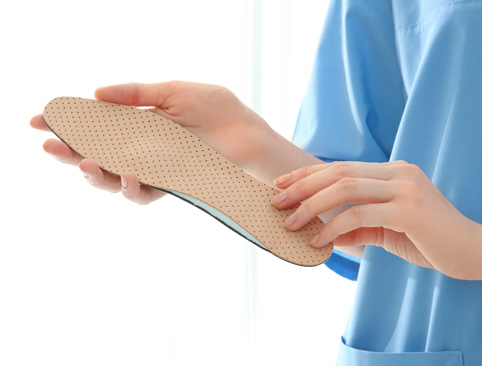 Types of Orthotics:
SEMI-RIGID CUSTOM-MADE FOOT ORTHOTICS
Maximum support orthotics
Effective solution for dress shoes, work boots
Durable and long lasting
Made of high-density polypropylene
MULTI-DENSITY CUSTOM-MADE FOOT ORTHOTICS
Multi-purpose, daily-use orthotics
Our most popular design
Easy to adjust
Made of reinforced semi-rigid core, specialty foam combination
EVA CUSTOM-MADE FOOT ORTHOTICS
Diabetic, daily use and sport use
Very versatile and adjustable to accommodate foot changes
5 different density of EVA
Children's custom-fit foot orthotics
Popular for treating pes planus and alignment issues
Benefits of Orthotics:
Foot orthotics help secure proper positioning for foot, ankle and knee bones
Ensure optimal balance and flexibility
Improve ankle motion range
Orthotics and insoles help keep the ligaments and muscles aligned
Relieve stress and tension in the hips and legs
Help prevent injuries and aggravation, while eliminating unnecessary stretching during exercise and everyday chores

We can help
The following specialists can help you with Custom Fitted Orthotics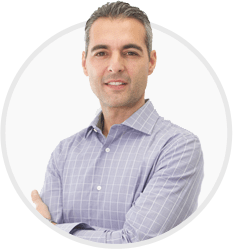 Dr. Domenic Gagliardi
Chiropractor/Clinic Director
Learn more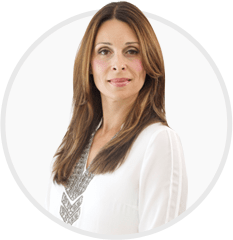 Dr. Claudia Machiella
Chiropractor/Clinic Director
Learn more